Saltgae
BIBOAQUA S.L.
Departamento propio de I+D+i
BIBOAQUA posee un departamento propio de investigación y desarrollo en el cual se investigan nuevas alternativas tecnológicas de proceso; lo que nos permite ofrecer a nuestros clientes productos de última generación que se adaptan a las necesidades actuales.
PYROCHAR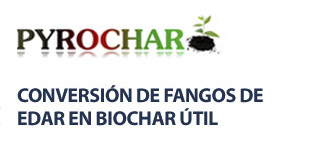 El proyecto PYROCHAR ha recibido financiación del Séptimo Programa Marco de la Unión Europea, gestionado por la REA "Research Executive Agency " (FP7/2007-2013) bajo el contrato nº [603394]
http://ec.europa.eu/research/rea
https://cordis.europa.eu/project/id/603394/reporting
SALTGAE
El proyecto SaltGae ha recibido subvención del Programa Horizon 2020 de Investigación e Innovación de la Unión Europea bajo el contrato nº689785.
© 2016 SaltGae Consortium
Under the link below you can appreciate the complementarity of the SaltGae consortium's partners.
We have realized the balance of science through to the commercial phase for each of the components of the SaltGae vision.