I+D+i
DEPARTMENT OF I+D+i
BIBOAQUA has its own research and development department in which new technological and alternative processes are investigated; which allows us to offer our customers the latest The latest innovative products and adapt them to the clients needs.
Associated with the Saltgae project
Biboaqua belongs to the group of associates to the SaltGae project.
We have realized the balance of science through to the commercial phase for each of the components of the SaltGae vision.
Under the link below you can appreciate the complementarity of the SaltGae consortium's partners.
SALTGAE
The SaltGae project has received a grant from the Horizon 2020 Research and Innovation Program of the European Union under contract no. 689785.
© 2016 SaltGae Consortium
PYROCHAR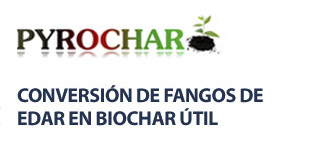 The PYROCHAR project has received funding from the Seventh Framework Program of the European Union, managed by the REA "Research Executive Agency" (FP7 / 2007-2013) under contract no. [603394]
http://ec.europa.eu/research/rea